Mixing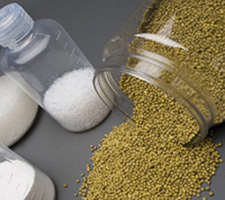 All JDS Technologies, Inc. mixing is done by internal mixing for high quantities and the open mill method for lower volume and colors. This provides a high quality mix as well as the ability to create any size order.
We do strip and slab rubber, have screening capability and can produce any color through our color matching lab.
Once the parameters of the compound have been defined, JDS can provide you with the formulation should you require it.
We Provide:
Colors available for all Elastomer
A certificate of quality in each batch of your order
Additional testing at your request
Traceability and repeatability from batch to batch
Internal Mixing:
60" 150 HP Open Mills
84" Open Mill with Blender
30" Open Mill
18" Strainer
Complete Test Lab with color matching capabilities
Internal Compounds Available:
Elastomer Hardness Range Colors Min Batch Size
NBR (Nitrile) 20-95 ALL 100 lbs
EPDM 40-95 ALL 100 lbs
CR (Neoprene) 30-95 ALL 100 lbs
HP/HY/CSM (Hypalon) 40-95 ALL 100 lbs
NR (Natural) 30-99 ALL 100 lbs
SBR 30-95 ALL 100 lbs
HNBR 60-95 ALL 25 lbs
XNBR 70-95 ALL 100 lbs
AU/EU (Millable Urethane) 30-90 ALL 50 lbs
FKM (Flourelastomer) 60-95 ALL 25 lbs
Graphics Arts Material 20-40 ALL 100 lbs