Material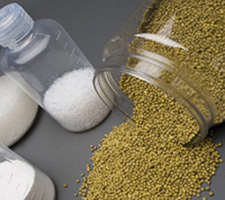 Quality begins right from the start, in the material. JDS Technologies, Inc. uses the highest quality rubber, elastomer, and plastic materials to meet our customers growing demand for superior products.
As a keen manufacturer of rubber and plastic seal, gasket, o-ring, and hose products, JDS Technologies, Inc. prides itself on material selection. We strive to meet the challenges and increasing demands of our customers, right down to the quality materials selected and the processes involved in production.
Materials are tested rigorously by our Quality Department and put through a series of analysis methods to assess application, durability, and quality going into the products we manufacture. Putting these materials through our quality process assures our customers of the value of our products, right from the start.
Base Rubber
Acrylic, Butyl, Chlorosulfonated, Polyethylene, EPDM, EPDM/nitrile, Epichlorohydrin, EPM, Ethylene/acrylate, Fluoroelastomer, Natural Rubber Latex, Neoprene, Nitrile, Perfluoroelastomer, Polybutadiene, Polychloroprene, Polyisoprene, Polyurethane, Reclaim, Silicone, Silicone liquid, Thermoplastic Elastomers, FKM (FKM).
Base Plastic
ABS, Diallyl phthalate, Polyamide, Polycarbonate, Polyester, Polypropylene, Polyurethane, PTFE, PVC/vinyl, Santoprene.