Committed to Speed, Quality and Value!



General Industry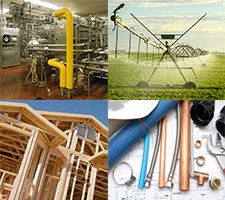 JDS Technologies, Inc. manufactures quality rubber products to meet the most extreme conditions of general industry applications.
Whatever your rubber product need is JDS can provide you with a high quality product to meet any conditions you require. We can design and manufacture your product to meet required operating temperatures, pressure swings, extreme usage, or weather conditions.